Welcome to The Servant House!
For just a moment, forget everything you know about church. Now, imagine a family oriented place to worship God where the gospel of Christ is shared locally and abroad.
Imagine a place where no one does life alone but rather does life together through Life Groups. This is The Servant House! We are a church on a mission to reach and strengthen servants worldwide for Christ. It is our desire for you to join us and become part of this community. There is no better place for you to grow in Christ than in the local church!
Pastor Will Langstaff
What's New at The Servant House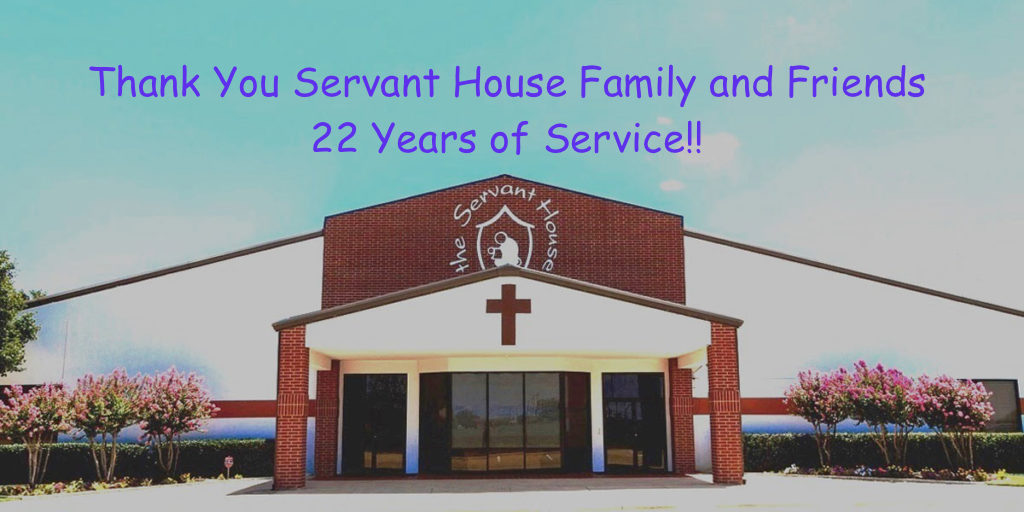 Pray Like Jesus for Revival
I invite everyone to join us in this series, "Pray Like Jesus for Revival" from John 17. We see in John 17:1-5 how Jesus prayed for Himself to glorify the Father. We need the Father in all we do to live by His Word, Will and Way. In John 17:6-19, Jesus prays for His disciples to be disciplemakers. Jesus knew we would have spiritual leakage. D.L. Moody was asked why he urged Christians constantly to be filled with the Holy Spirit. He said, "I need a continual infilling because I leak!" He pointed to a water tank which had sprung a leak and said. "I'm like that!" All saints leak and need revival at some level. John 17:20-26 concludes with a prayer for all believer then and forever. This means you and I have been prayed for to be prayer warriors who lead revivals seeking the Father's will here and worldwide. We can have victory over personal struggles, pandemic challenges here and around the world. Christians who pray like Jesus will be revived to revive others in our family, church, community, nation and around the world. Our lives like Jesus' are to be lived to glorify God.Mt 5:16 states, "Let your light so shine before men, that they may see your good works and glorify your Father in heaven. (NKJV). We will win over the pandemic and all its variants. I urge us:
1. Pray our will be God's will. 2. Focus on Jesus. 3. Praise God at all times.
Who Are You?
A famous quote of Zig Ziglar encourages us to truly know ourselves,"You were designed for accomplishment, engineered for success, and endowed with the seeds of greatness."My encouragement to all is that we examine ourselves, and where we may serve as God has gifted us, to touch the lives of others in glorifying God!
Jeremiah 1:5 is a great setting for our sermon series, "Who Are You?" because The Lord who formed us, knows for what particular services and purposes he intended us.  And He reveals Himself and His purposes through His Word, the Holy Spirit, His Son and Others!
Jesus reveals Himself in John's Gospel with passion, "I Am the Bread of Life," (6:35, 48) "I Am the Light of the World,"(8:12) "I Am the Door,"(10:7,9) "I Am the Resurrection and the Life,"(11:25) "I Am the Way, the Truth and the Life,"(14:6) "I Am the True Vine,"(15:1). Jesus is our great example, SO, "WHO ARE YOU?"
FOCUS 2021
Hear, Believe, and Obey God for a Great Revival
if My people who are called by My name will humble themselves, and pray and seek My face, and turn from their wicked ways, then I will hear from heaven, and will forgive their sin and heal their land.
2 Chronicles 7:14 (NKJV)
We ask that all members do the "Sevens" (Membership Action Plan)
A.C.T.S. (Adore God. Confess sin. Thank God. Supplicate.)
Pray A.C.T.S. to God at least seven times each day.
Provide at least seven A.C.T.S. of kindness to your family each week.
Provide at least seven A.C.T.S. of kindness to your TSH family each week.
Invite monthly at least seven unchurched people to TSH.
Every member covenant to bring one new member.